Optical Bonding Technology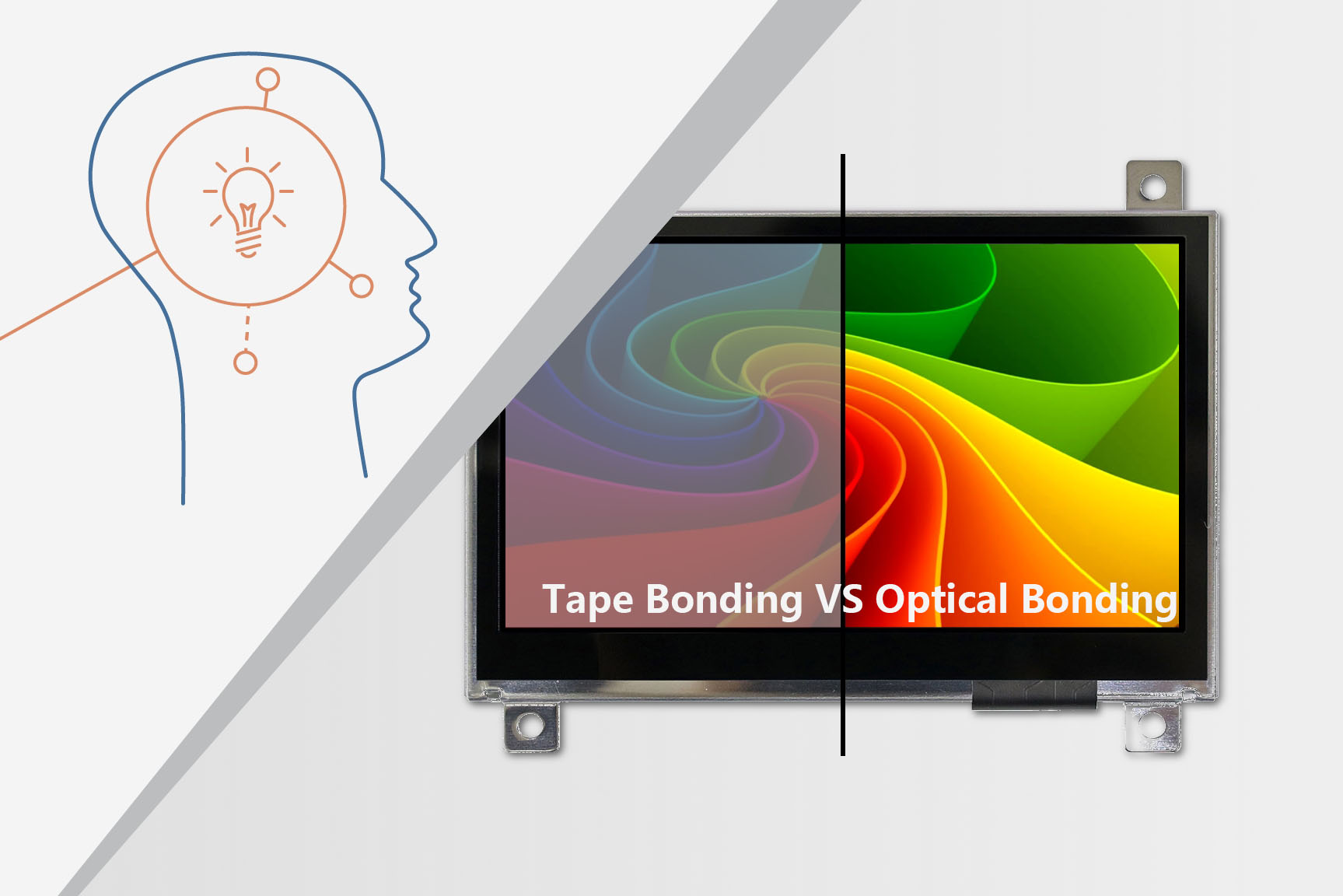 New To Bonding
What is Optical Bonding?
Optical Bonding use liquid gel to laminate/affix the cover glass or touchscreen on the front of the LCD panel. The air gap between the cover glass and the panel is completely filled with silicon-based gel/ adhesive. The assembly is cured in a process that affixes the panel together while solidifying the adhesive
---
Comparison

The two main reasons for optically bonding a TFT panel to a cover plate are to improve optical performance and durability. By selecting appropriate adhesive that closely matches the index of refraction of the panel and the cover plate, it will thus reduce the number of internal reflecting surfaces that can lead to degradation of optical performance. Providing a durable adhesion between the flat panel and the cover plate improves the displays' ability to resist shock, vibration and moisture.
---
Benefits–Better Viewability in bright ambient conditions
Optical bonding reduces the reflection caused by glass or air

Reduces unwanted glare effects and mirror images that make the display difficult to read

---
Benefit–Improves Ruggedness
Optical bonding improves impact/scratch resistance!

Adhesive provides adequate bond strength to prevent safety issues of broken glass
LCD Panels have plastic surfaces that are not vandal or weatherproof. To protect your display investment, most display installations require a glass to protect the LCD. Optical bonding can help solve the problem of reflection caused by glass while providing adequate bond strength to help on safety concerns on broken glass.
---
Benefit–Increase Anti-Shock/ Vibration Capabilities
Optical bonding increases resistance to mechanical shock and vibration!
Optical bonding is an effective means of improving resistance to shock and vibration. This is especially useful for military and transportation applications.
---
Benefit–Prevent Condensation
Filling the gap between the protective glass and panel keeps out dust and moisture. Condensation or dust can make a display unreadable.

---
Target Application Markets
Transportation

Navigation

Outdoor kiosk

Gas pump

Maritime application

Avionics application

Rugged Tablet PC
---
Benefits
Prevent condensation and fogging in high humidity, salt water

Improve outdoor readability

Increase durability to withstand wide temperature, shock and vibration

Increase impact and resistance